————————————————-
Buy Javier's EP 'Through The Dark' :
Skinny Jeans
Through the Dark
Parallel Lines
Inertia
————————————————-
Buy Javier's EP 'Phantoms' :
Go On
No Call
If Only
Order
Weakness
————————————————-
Buy Javier's EP 'Vessel' :
If You Go
Caraline
All or Nothing
Wishing we could
————————————————-
Listen and buy Javier's first album, Winnetka, online here now!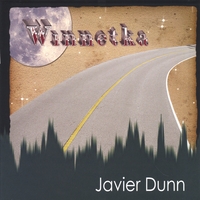 One Good Reason
Any Way You Can
Could You Please
The Deal
Find What Fits
El Barrio
Poor Thing
Anatomy of Separation
Familiar Feeling
How I Love You
OTHER
Javier is also featured in the Sara Bareilles band and can be heard on her albums "Careful Confessions" and her first big label album "Little Voice".  You can also see Javier in the "Sara Bareilles: Live at the Fillmore" DVD.